Couldn't let the year end without sharing these books of wonder and delight!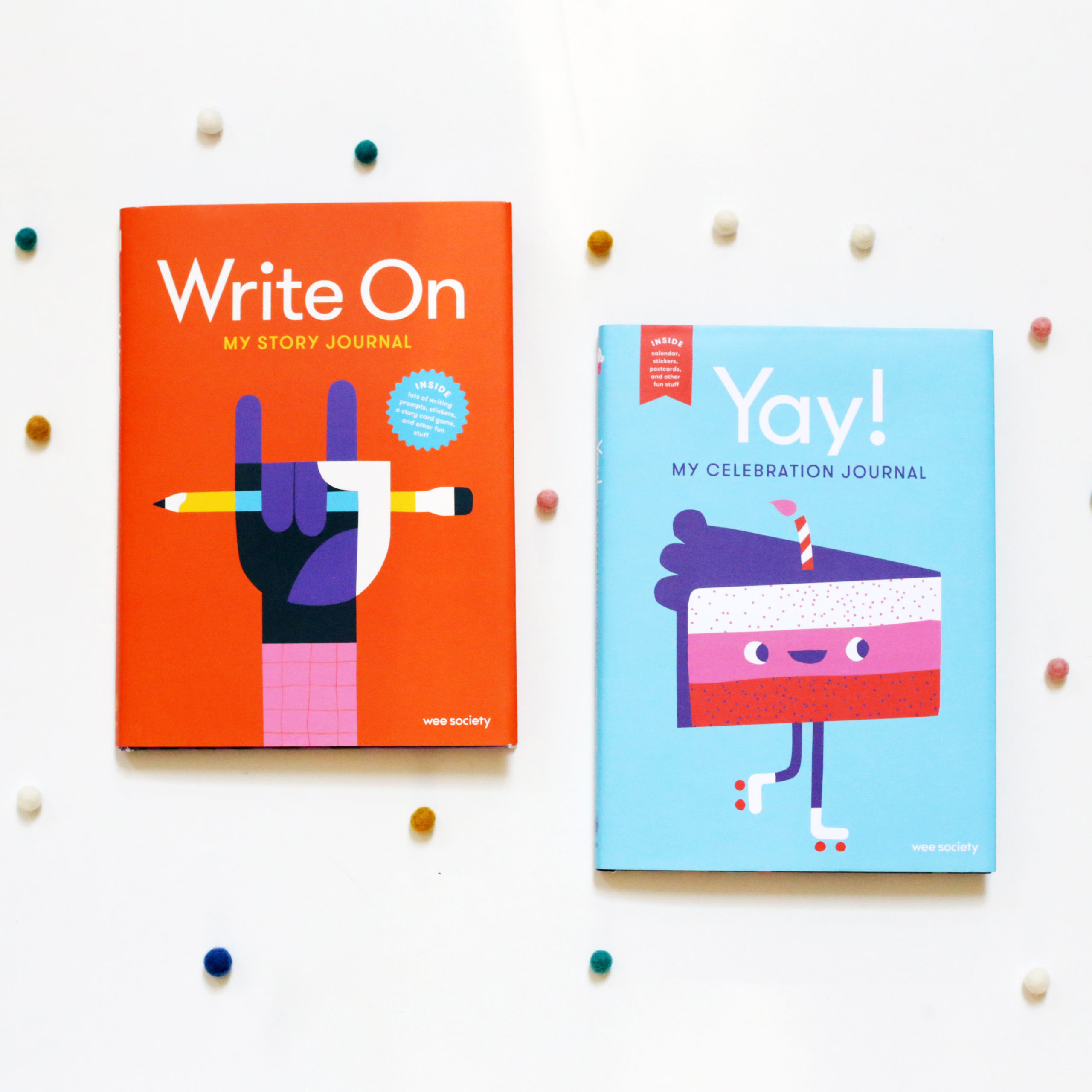 Wee Society books are some of our very favorites. Smart, funny and engaging but mostly I like how special my kids feel when they are reflecting on what to write about. Great keepsakes, we have looked back on our Me: A Compendium and laughed at some of the kids answers from previous years and marveled at how their art skills have progressed. So much can change so quickly. A perfect gift for the young and the young at heart.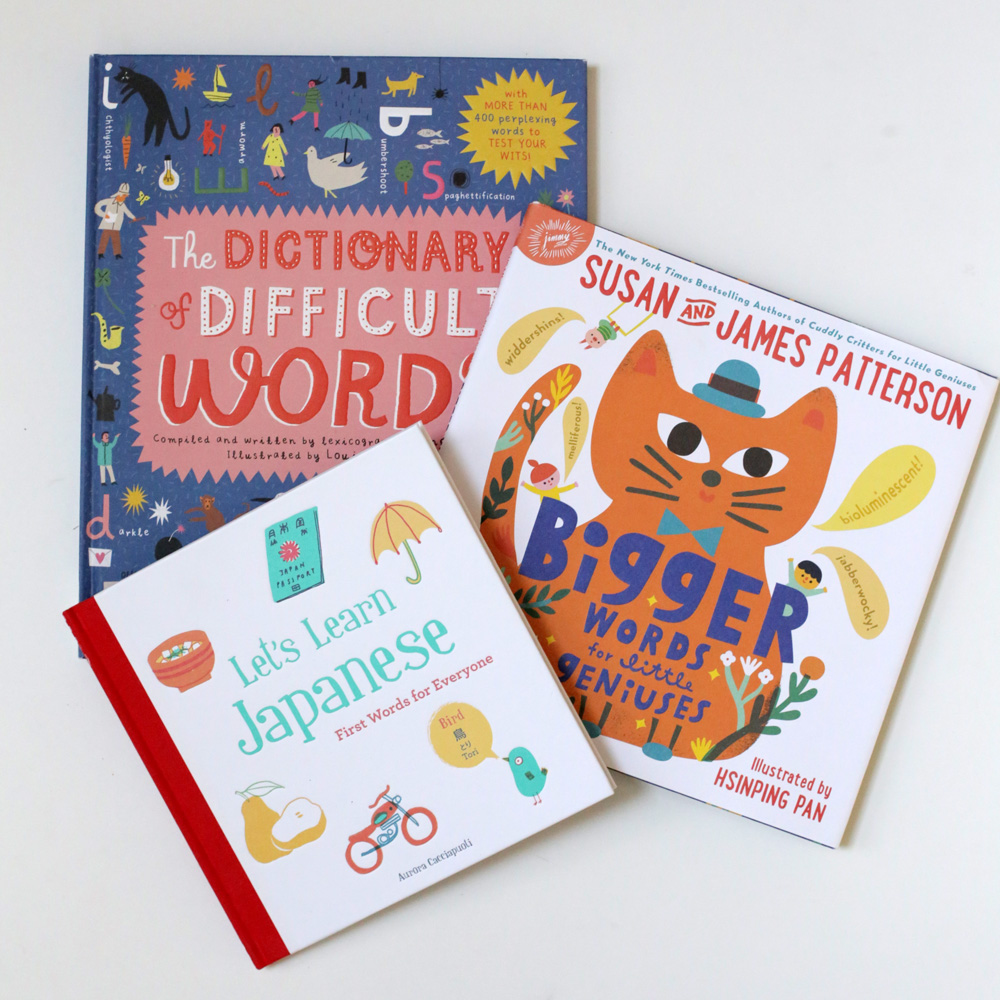 Logophiles look no further!
I have a major book crush on The Dictionary of Difficult Words, I'll be singing its praises for years to come. Let's Learn Japanese: First Words for Anyone and Bigger Words for Little Geniuses are good contenders for space on my favorites shelf. Sometimes finding the right word is everything!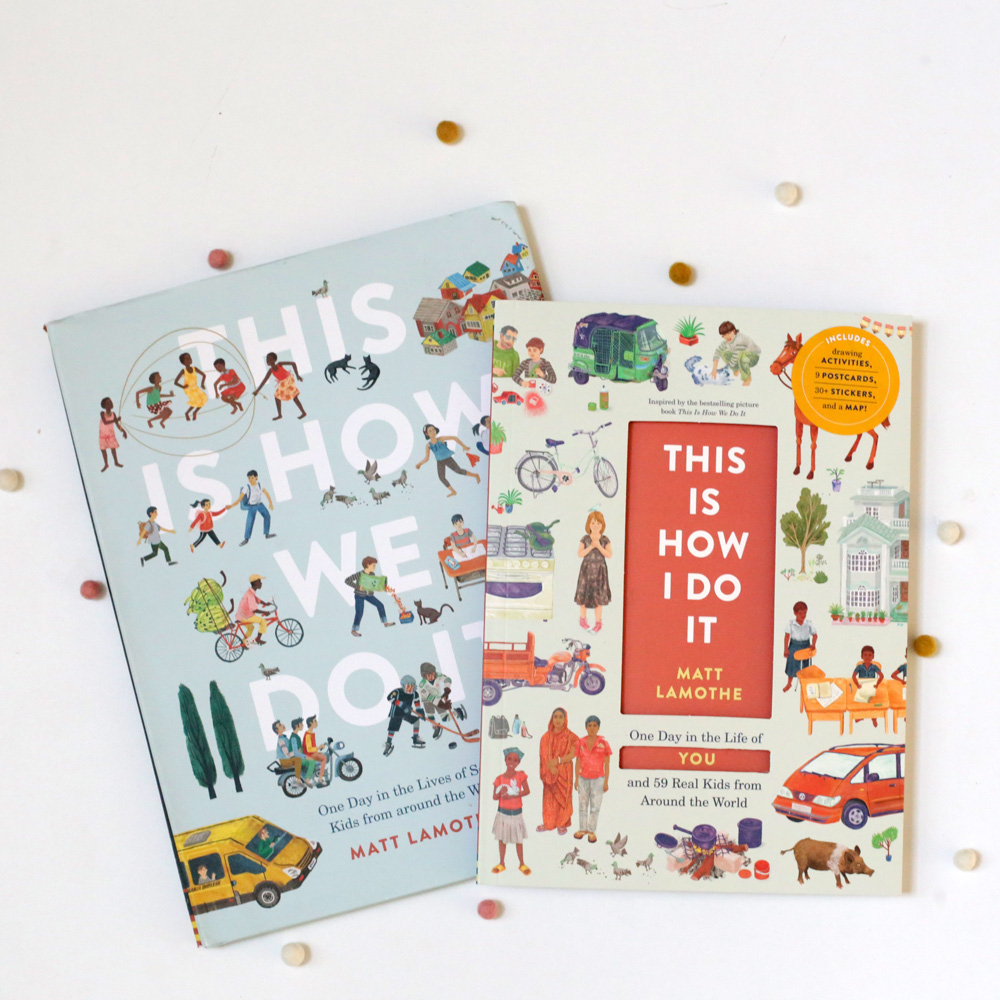 This Is How We Do It by Matt Lamothe let us follow one day in the real lives of seven kids from around the world, and we did with wonder and curiosity. Now readers can take part and document a day in their own life. Complete with sticker sheets, punch-out postcards, and a fold-out map, this interactive activity book will get kids writing, drawing, and reflecting as they create an unforgettable time capsule.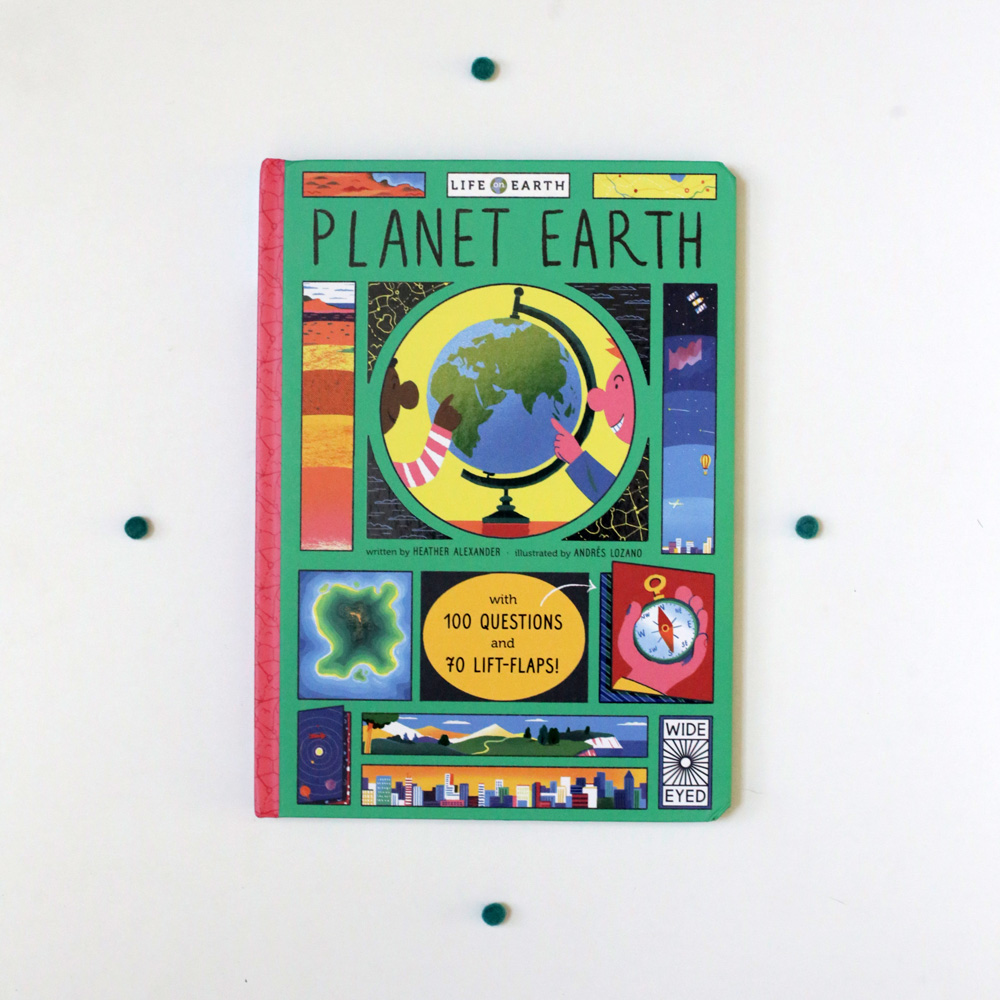 Wide Eyed books have a series of lift-the-flap learning books. Retro, bold designs create an irresistible format for knowledge seeking. I'm often saying how I love books that children will pore over and soak in not realizing the incredible information they are absorbing.
"Why do volcanoes erupt?
Where is the tallest mountain?
How does the weather work?"
Lift-the-flap and find out!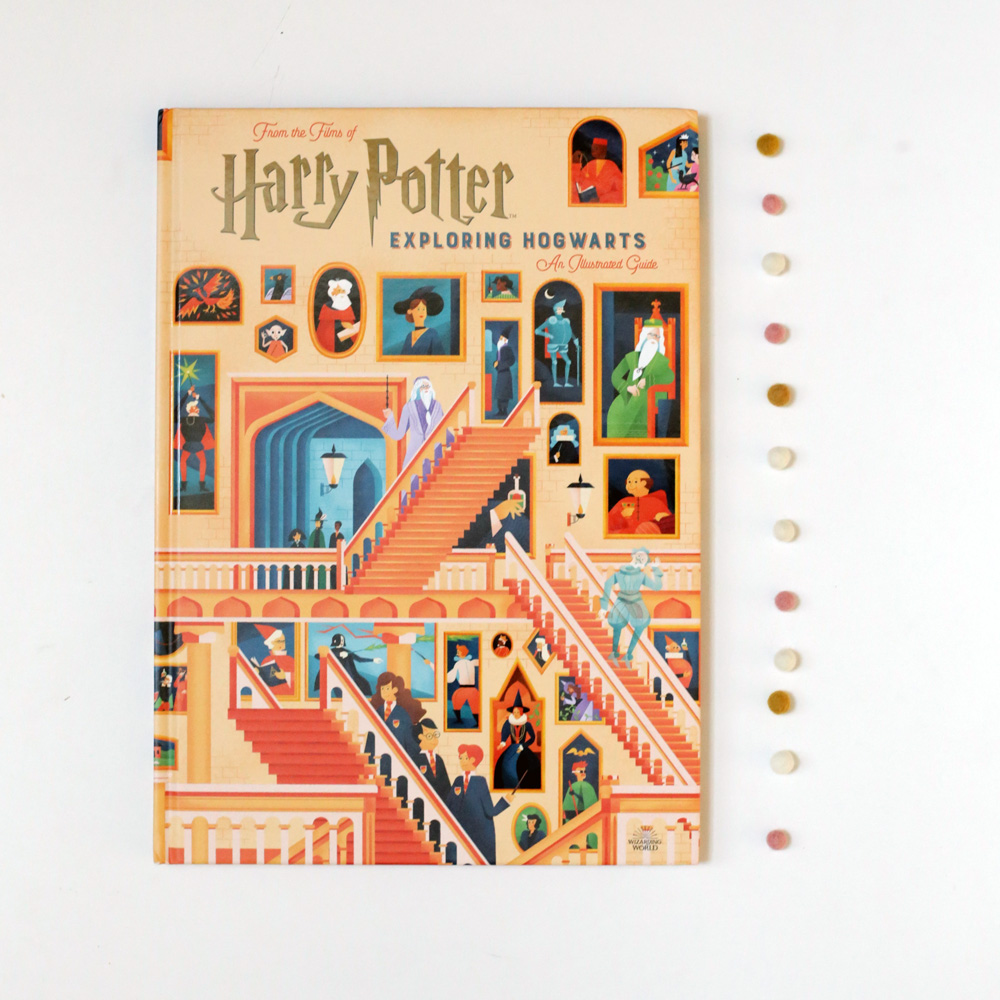 I admit, at first glance I wasn't sure how I felt about Hogwarts being so modernly illustrated. When this book flew into mailbox, I didn't need a Howler to tell me to open it. Potterheads will devour the facts and enjoy seeing their favorite wizarding school in a new light.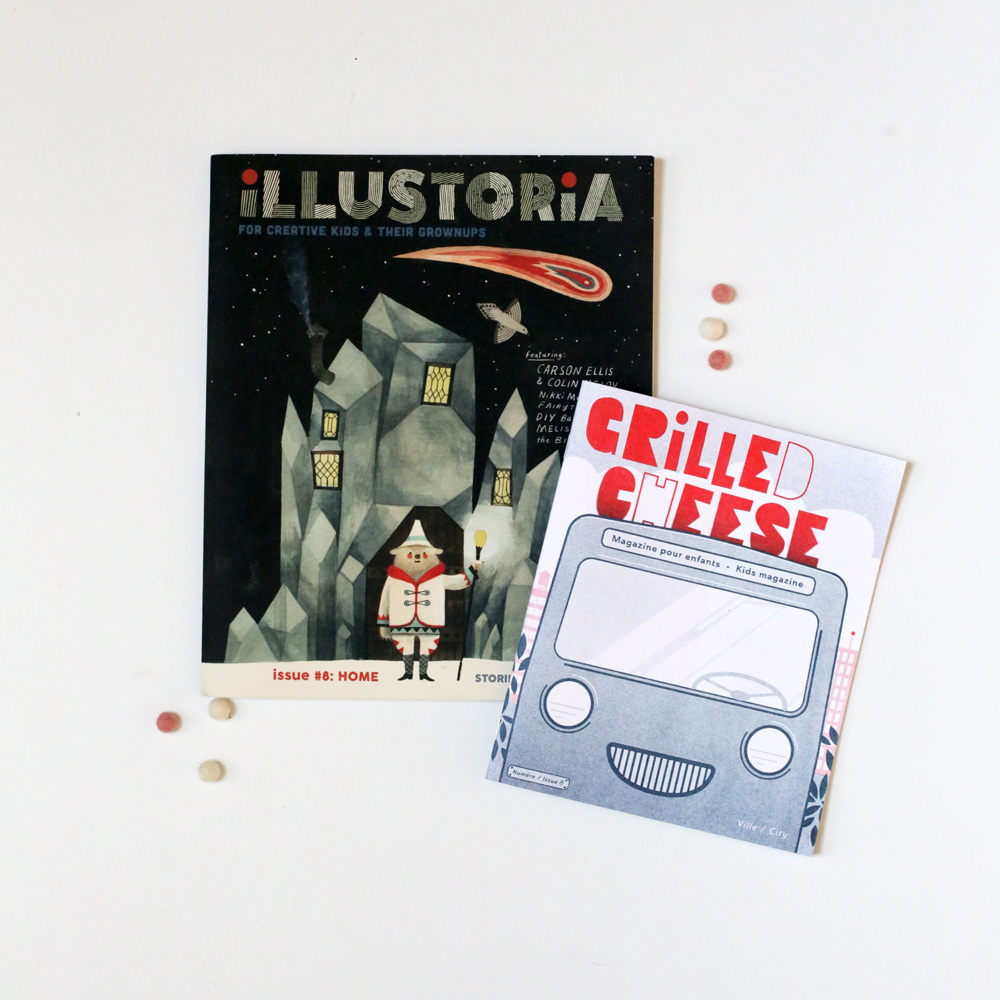 Illustoria is stunning but that's not the only reason we love it! This tri-annual creative magazine for kids celebrates stories and makers while presenting content like DIY projects, comics and activities for children with a standard of beauty and quality that adults find irresistible.
Grilled Cheese Magazine is as fun as it sounds! This bilingual magazine is for kids ages 2- 10. A host of French and English-speaking artists and writers bring articles, games and activities to children in both official languages. The illustrations and designs are a celebration for the eye. We sometimes hesitate when an activity calls for cutting up such a beautful publication but it's always worth the fun.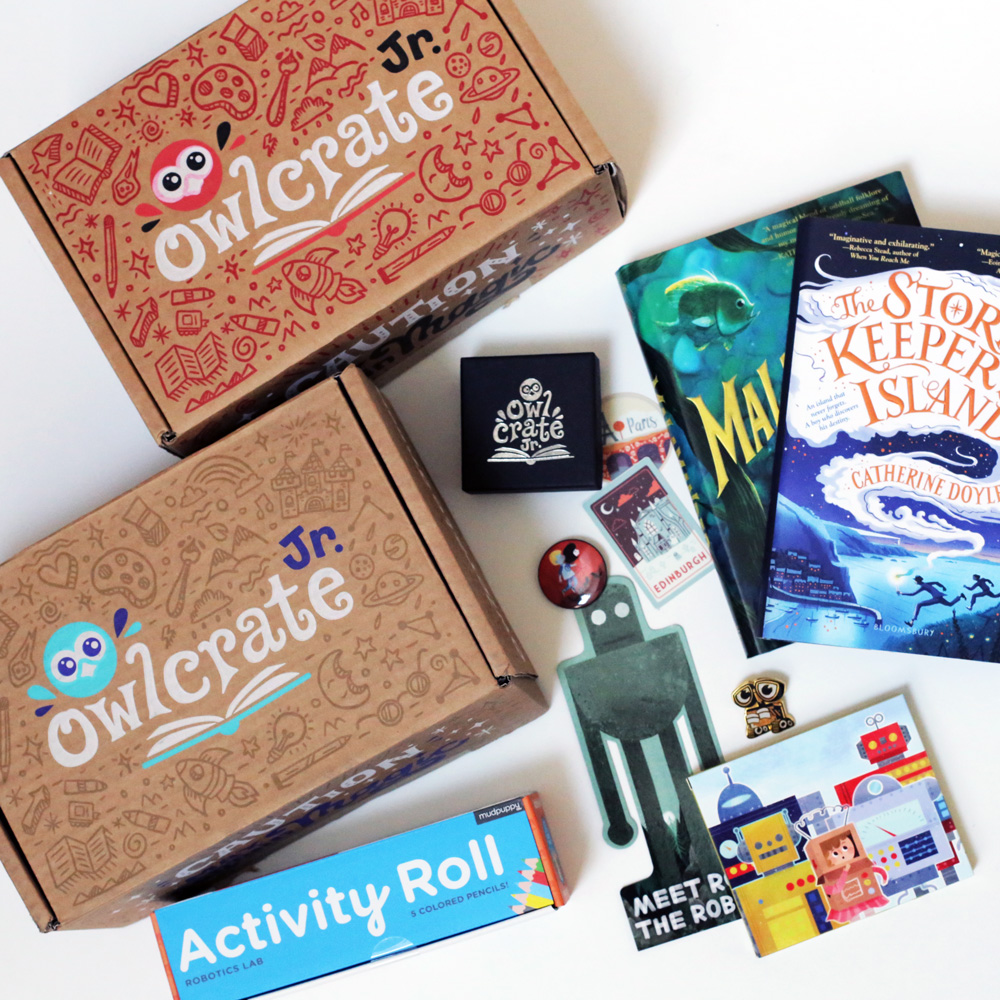 Keeping on with subscriptions.
There is much excitement when a certain little brown box lands at our front door – inside a book we know we are going to enjoy together. With bookish goodies themed around a newly published middle-grade book, OwlCrate Jr takes #beyondthebook to another level. We love OwlCrate Jr books so much, we often go through their old boxes online when we are searching for a book to read aloud and they haven't  disappointed yet. You can order a box or gift one here.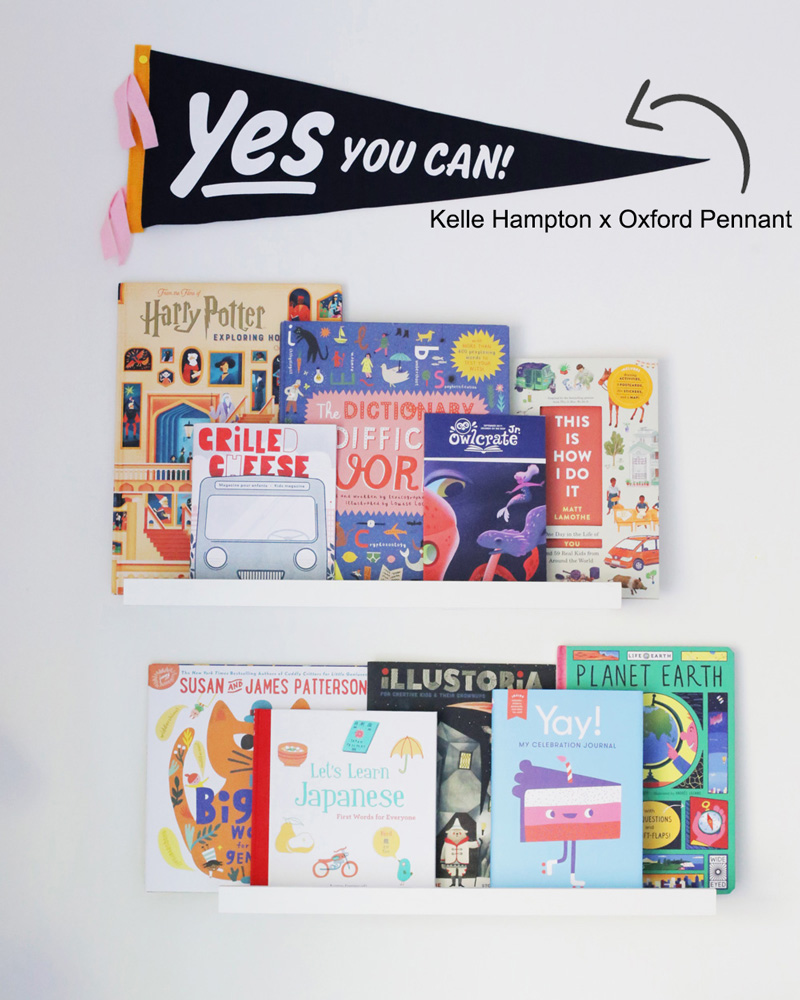 I've been a fan of Kelle Hampton for some time so when she got together with Oxford Pennant there was no question I was going to have a little piece of Kelle in my home. She's a wordsmith with a dedication to living life to the fullest which includes being an advocate for her daughter. Follow her, she'll not only change the way you think about Down Syndrome forever but she makes you want to squeeze the most out of each and every day!