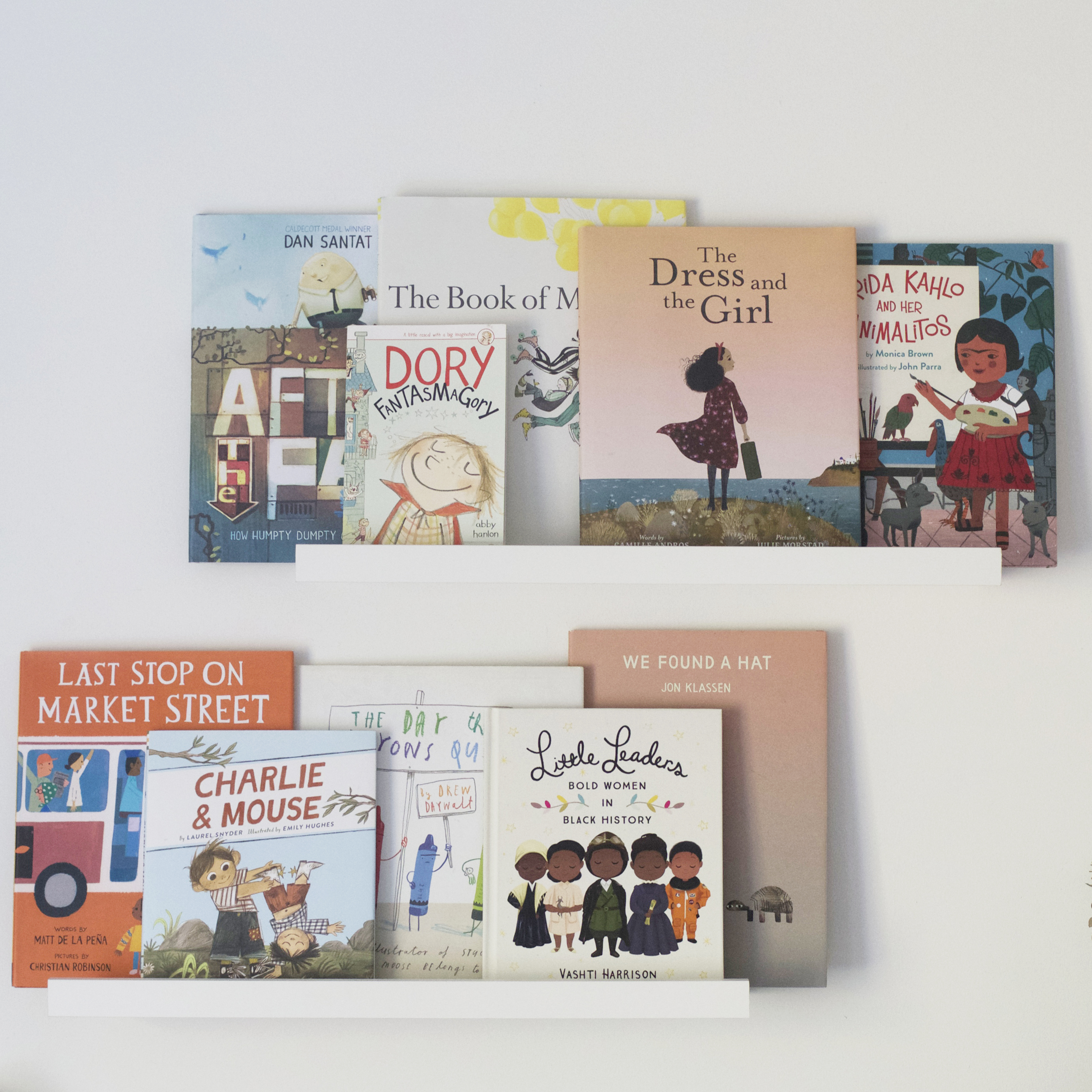 A librarian is so much more than a person who knows where all the books are. They are one of the most important people our kids come into contact with at school. I first came across Matthew Winner through The Children's Book Podcast which had a different name at that time. I binged his podcast like some people do a Netflix series. It was the first time I had heard someone talk as passionately about books as I feel about them. Now whenever I hear an artist struggling in their bookmaking process, or a teacher looking for books for their classroom, I point them to Matthew's Podcast.
I've linked some of my favorite episodes below. I highly suggest you follow and subscribe to my favourite librarian and podcaster extraordinaire, Matthew Winner.
Matthew: Hi Kellie! Thanks for having me!
Kellie: Your job is so important, you empower children and advocate for them through literature. What made you want to become a librarian?
M: Teachers in Maryland are required to start work toward a Master's degree within their first 5 years of teaching. I was a first year teacher in grade 4 and felt like going to graduate school right away would help me to keep the momentum going. I was also teaching in a school with an outstanding library media specialist who sort of said, "You know… you're great at this teaching thing. You'd be outstanding in the library AND you'd get to work with the whole building!" I was sold and I've been grateful for the decision ever since.
K: You share so many incredible books and I know that diversity is important to you. Can you tell us a few of your favorite books from this year?
M: As you'd probably agree, this has been a really outstanding year for books of all types. Among my favorites are:
– CAN I TOUCH YOUR HAIR: Poems of Race, Mistakes, and Friendship by Irene Latham, Charles Waters, Sean Qualls, and Selina Alko
– JEROME BY HEART by Thomas Scotto, Olivier Tallec
– ALMA AND HOW SHE GOT HER NAME by Juana Martinez-Neal
– GHOST BOYS by Jewell Parker Rhodes
– THE PRINCE AND THE DRESSMAKER by Jen Wang
K: When you get a reluctant reader in your library, what are your go-to books?
M: I have yet to meet a kid who's reluctant to pick up ELEPHANT & PIGGIE, NO, DAVID!, HOW DO DINOSAURS…, DOGMAN, BABYMOUSE, or DIARY OF A WIMPY KID.
K: I saw a post you made about how you created an interesting lunchtime schedule, can you tell us more about this?
M: I make it a point to each lunch with students every single day. I try to eat with a different grade each day and I almost always take a selfie with the kids at the end of lunch so that I can post it on our "Lunch Selfies" bulletin board outside of the library. Actually, that board is full of photos taken by staff members throughout the building during lunch bunches and special times with kids. It's honestly one of the best and most rewarding things I've ever done for myself as a teacher. Spending time outside of instruction building relationships with students is where it all comes together.
K: You are also the creator of The Children's Book Podcast which is one of my very favorite podcasts of all time.
I love how you tie in your library to each episode by saying "I see a library full of kids tomorrow is there a message I could bring to readers from you?"
This is a very hard question but who have left some of your favorite messages for the kids?"
M: I don't know that I have favorite messages so much as I've enjoyed how perfectly the message seems to pull together the entire conversation or the overall message of the book itself. It feels my heart to know that authors and illustrators see children, and that they know the role they play in a child's life is vital.
K: Thank you so much for sharing here with me, and for the passion and consideration in choosing and sharing books with not only your kids in your school library but with all of us that tune into your podcast as well.
High Five and Hug to Matthew Winner!