"And above all, watch with glittering eyes the whole world around you because the greatest secrets are always hidden in the most unlikely places. Those who don't believe in magic will never find it."

― Roald Dahl author of Charlie and the Chocolate Factory
If you have been looking for a good book recommendation then you have probably stumbled across Sprinklefingers or maybe it was your love for Quin Candy that brought you to her. If you haven't yet had a chance, let me introduce you to Jami Curl known as Sprinklefingers, Portland's Candy Queen – a modern day Willy Wonka. An extremely talented woman (if she hasn't won you over with candy and good books) will win you over with her genuineness. She has captured her magic and placed it inside her new book Candy Is Magic.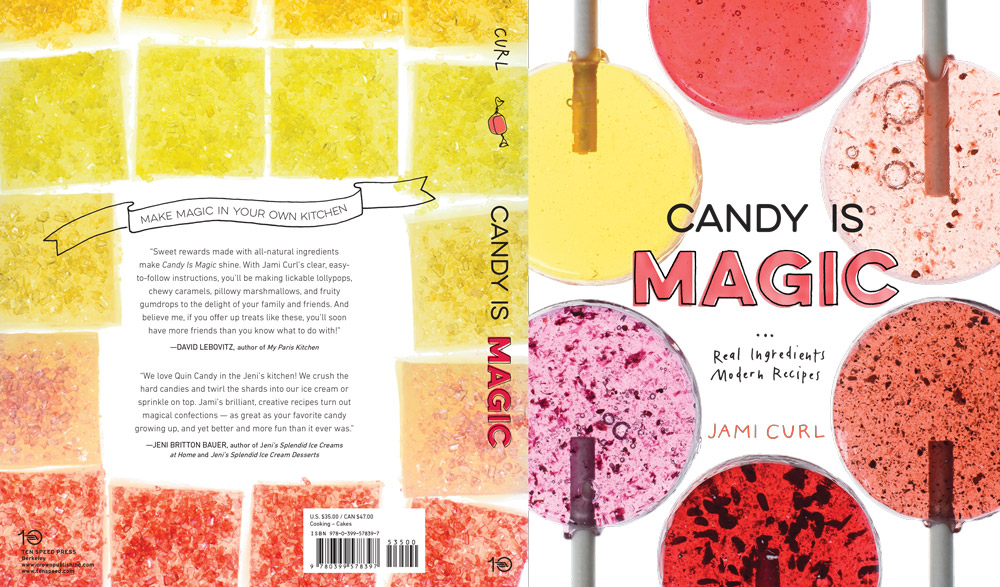 Kellie: Your book is so special. I have loved Quin Candy since I first laid eyes on the beautifully designed wrappers.
Jami: Thank you very much. We work to make sure all of Quin looks as good as the candy tastes. I love hearing things like this because it means (hopefully) it's working!
Kellie: I've told you that you are my modern day Willy Wonka. Roald Dahl credits the chocolate tasting he did for Cadbury as a schoolboy to his book Charlie and the Chocolate Factory. Where did your candy careers begin?
Jami: Like Mr. Dahl, I ate quite a bit of candy as a child – my grandma (her name was Dot) made candy by hand during Christmas time and I thought she was the most amazing person because of it. She'd cover just about anything with chocolate – from chips to marshmallows, and as a kid, it was impossible to not fall under her spell. From there, I got my first job the summer I turned 12 and I worked at an ice cream shop. Somehow I lucked out and worked in sweets for years until I went to college. It all really stuck with me – combining flavors and thinking about what customers might like to eat.During college (I was an English major) I taught myself how to really bake. Prior to that, I had one or two cakes up my sleeve (plus cookies – all learned from Grandma Dot), but I hadn't really expanded my repertoire. So, I baked and baked during school.Once college was over I "got serious" about work and got a job in marketing – then the baking bug bit me hard and I decided to open a bakery. I had a bakery for almost 9 years and THEN started making candy to try and bust myself out of a period of boredom. And, wow, did it work! Soon after, Quin was born.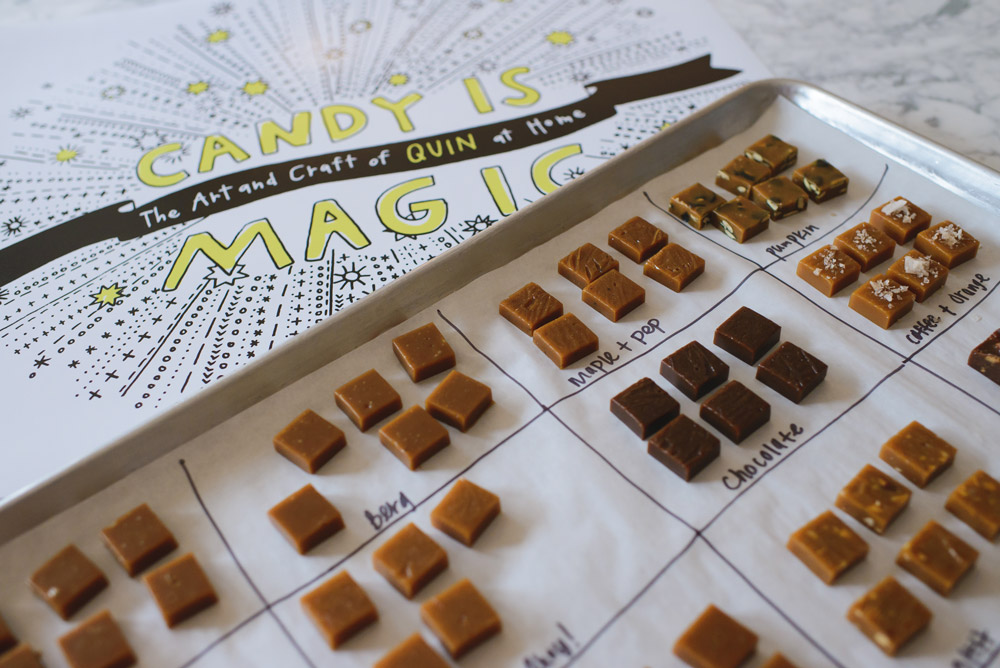 Kellie: Would you say you are more a Gene Wilder or Johnny Depp variety?
Jami: I'm Gene Wilder, 100% certain. Definitely kooky, but still classic.
Kellie: Probably a frequent asked question but what was your favourite candy growing up?
Jami: I have always really, really loved chocolate. That said, I had a big thing for jawbreakers as a kid!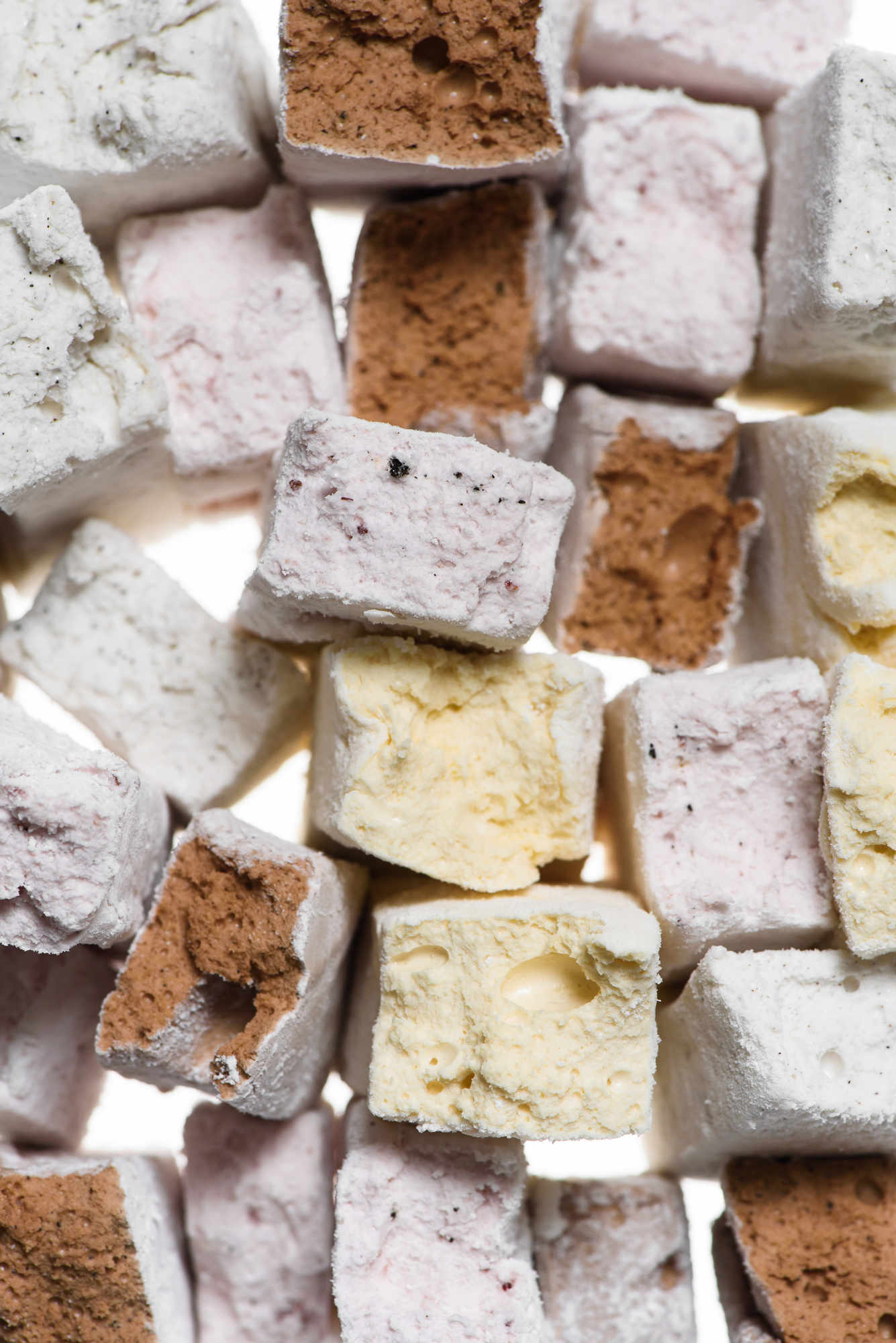 Kellie: You read a lot, in fact, your love of reading brought you to work at a library. Did you love reading as a child or when did your love of reading begin?
Jami: I have always loved reading. It has never not been a part of my life. I can remember coming home in third grade and explaining to my dad over dinner that what I loved the most about reading was that it caused me to see a movie of the book in my mind. I still remember the way he looked at me after I said that. Probably the same look we give our own kids when they say something that's so true!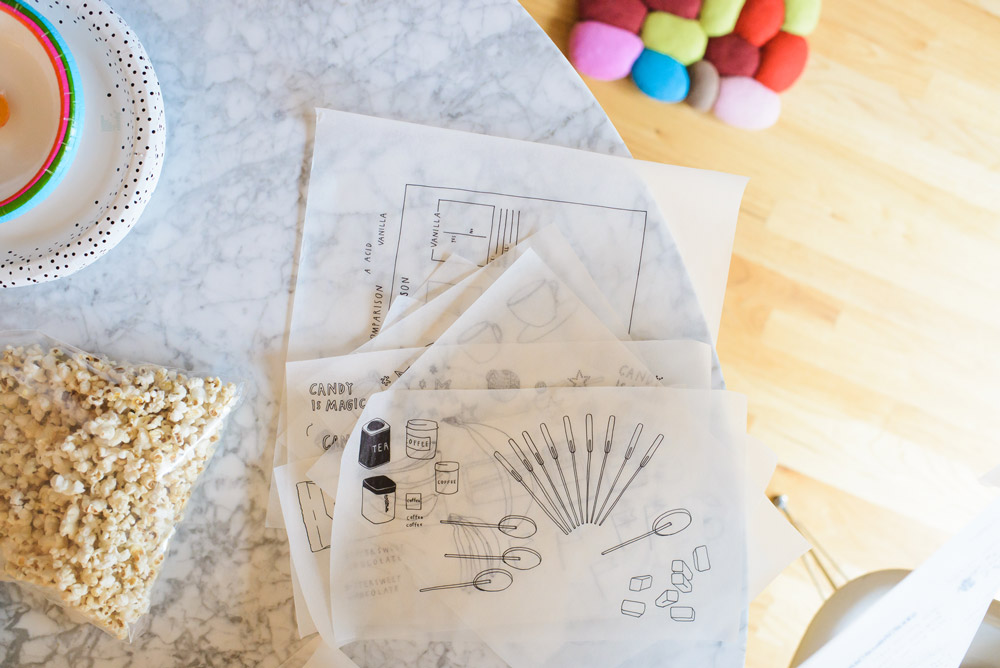 Kellie: There is so much love and thoughtfulness put into this book. From the design and layout to the ingredients. It easily and beautifully comes together, how long did it take you to bring the book to life? Do you enjoy writing? Did it come together easily?
Jami: I love to write. I wrote the book in a little over a month! The rest of the production (design, photos, illustrations, printing) seemed to take FOREVER. But really, from start to finish, it took about 18 months to go from a negotiated contract to a published book.
And, thank you for your kind words about the book. I was lucky to work with an incredible group of women to bring it to life. The photographer and illustrator are both friends of mine, my best friend in the world helped me with styling, and we shot all the photos in my living room. The book is the best representation of how I really SEE candy – and it went from what I could only see in my mind to something you can actually hold in your hands. It still blows my mind!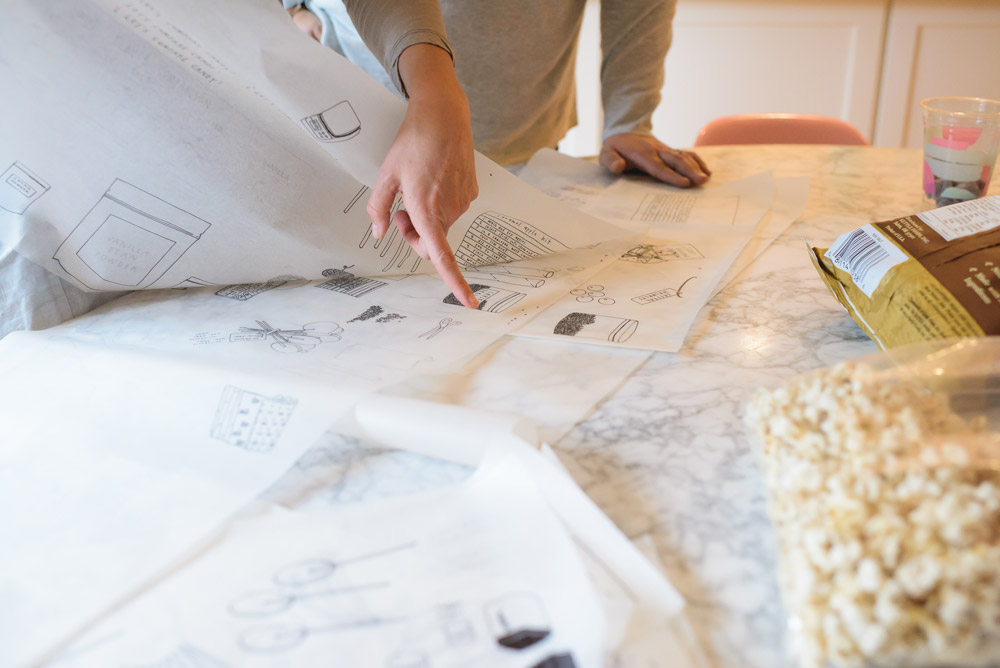 Kellie: One of the favorite things my kids enjoyed making from the book were the lollipops. They loved how the candy in the book looks "like a scientific experiment". I loved that we made ingredients from oranges we had in our fridge.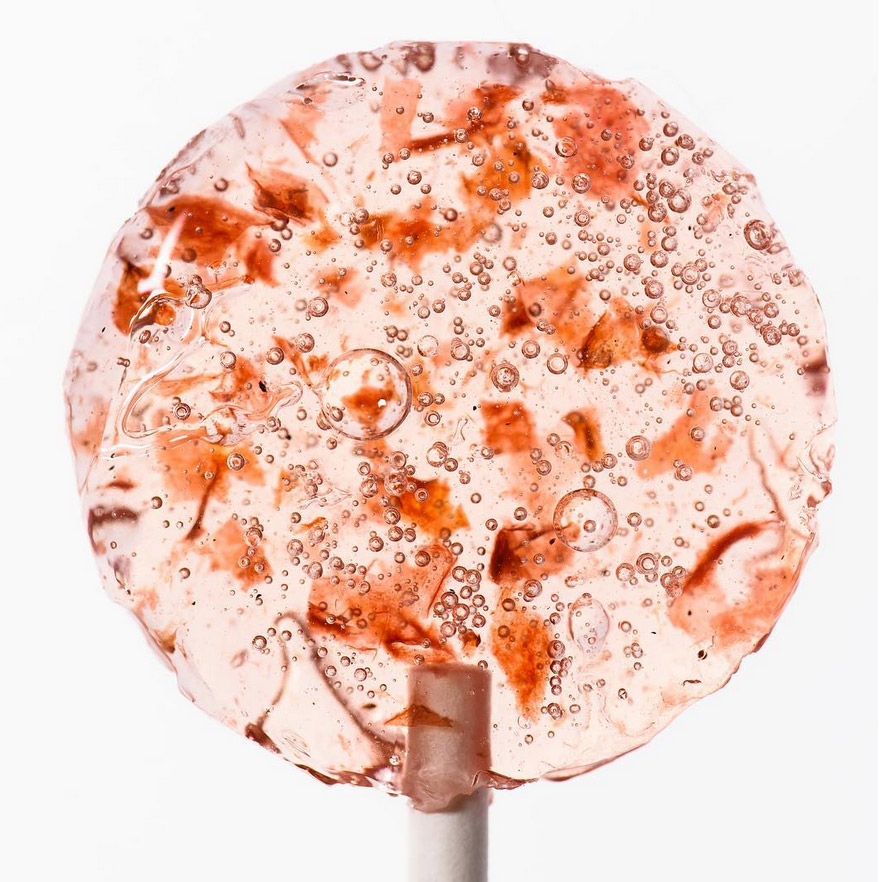 Jami: These are the stories I love to hear. And these are the reasons I wanted to do the book in the first place! Thank you.
Kellie: On top of being a genius candy maker, you are an extraordinary mother. You have influenced me in my own parenting. Bringing my family together through the delight of making our own candy was one of those ways.
Jami: Well, I have tears in my eyes.
Thank you for saying this. I try very hard to be a good person for Theo – to be his champion and to help him to see that it's the small moments in life that make life what it is. The small moments – cooking together, listening to music together, reading books together, taking a walk – they add up to mean so much more!
Kellie: I love that you and your son recommend books to each other.
What books are you and Theo currently loving?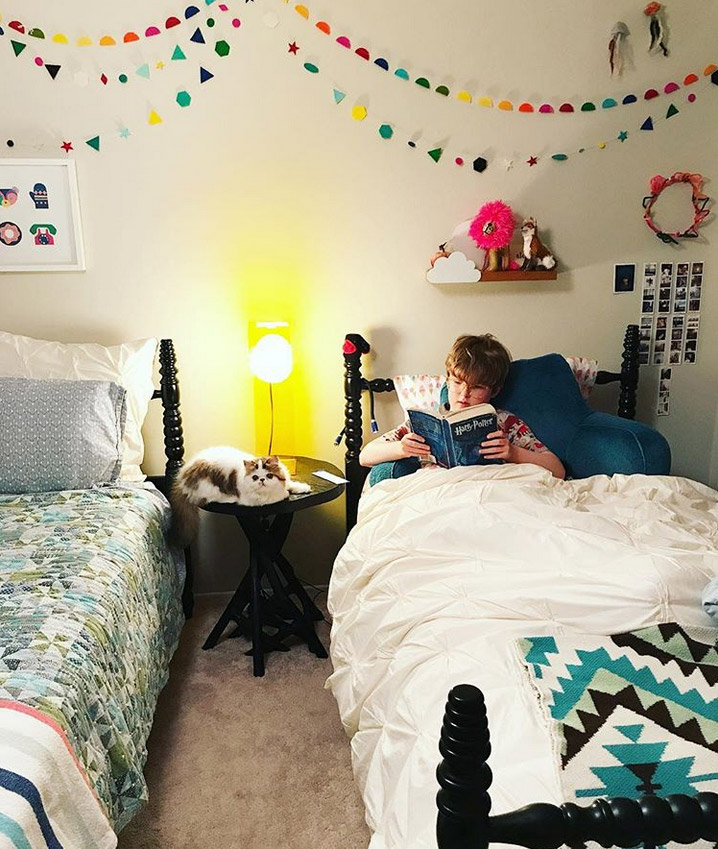 Jami: I LOVE THIS QUESTION.
We both just read The War that Saved My Life followed by The War I Finally Won (Kimberly Brubaker Bradley) – and we both loved every single word of these books. As Theo says, "World War II fiction for kids, who knew!?" Ada is an interesting and complex character, and her actions and reactions bring up lots of discussion points for kids/parents. Also! The food imagery in this book is glorious. A pony named Butter and the act of giving an onion as a thank you gift. Incredible.
I just finished Greenglass House and then The Ghosts of Greenglass House (Kate Milford) and I want everyone I know to read these books. Plain and simple, these books are magic (especially during the upcoming school holidays!) I love the stories within the story and the rich historical elements that run throughout both books. Fantastic reads.
And Theo and I both just read a book called Under the Egg (Laura Marx Fitzgerald). Part art heist, part historical fiction, part mystery – with a dash of art history! A very fun and fast read.
And our current read aloud is The Whiz Mob and the Grenadine Kid (Colin Meloy) – which is a riot and perfectly suited to reading aloud, even if it is going to take us a while to finish.
Other books I've read lately and loved:
Real Friends
Ms. Bixby's Last Day (SO GOOD I ALMOST CAN'T STAND IT)
Orphan Island
Kellie: Candy, kids, good books – It's all magic and we are so happy to see you in the kid lit community because we think you are too.
Jami: I would like to tattoo this compliment on my hand so when I'm feeling down I can read it over and over. Thank you.
You can follow Jami along here, and Quin Candy here. I am giving away a copy of this amazing book and a vintage edition of Charlie and the Chocolate Factory, going beyond the book to create some holiday magic with the help of Quin Candy. Just head on over to Secret Society Of Books.