Make a new friend, discover a new book – stay connected through a love of stories.
Books & Mail go together and have a powerful way of keeping us connected.
As we begin a new school year with many children moving to online schooling, this is a fun way to stay connected. It's a bookish pen pal to keep kids connected and reading.
Getting mail from all over the world is fantastic – getting reading suggestions is even better.
Bonus: buying stamps helps support the USPS!
It's free and open worldwide!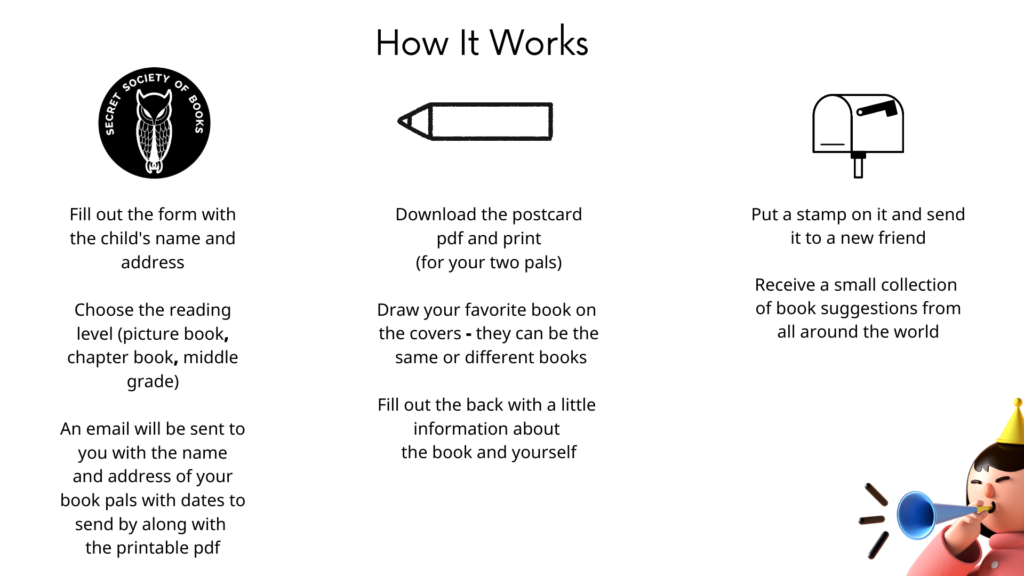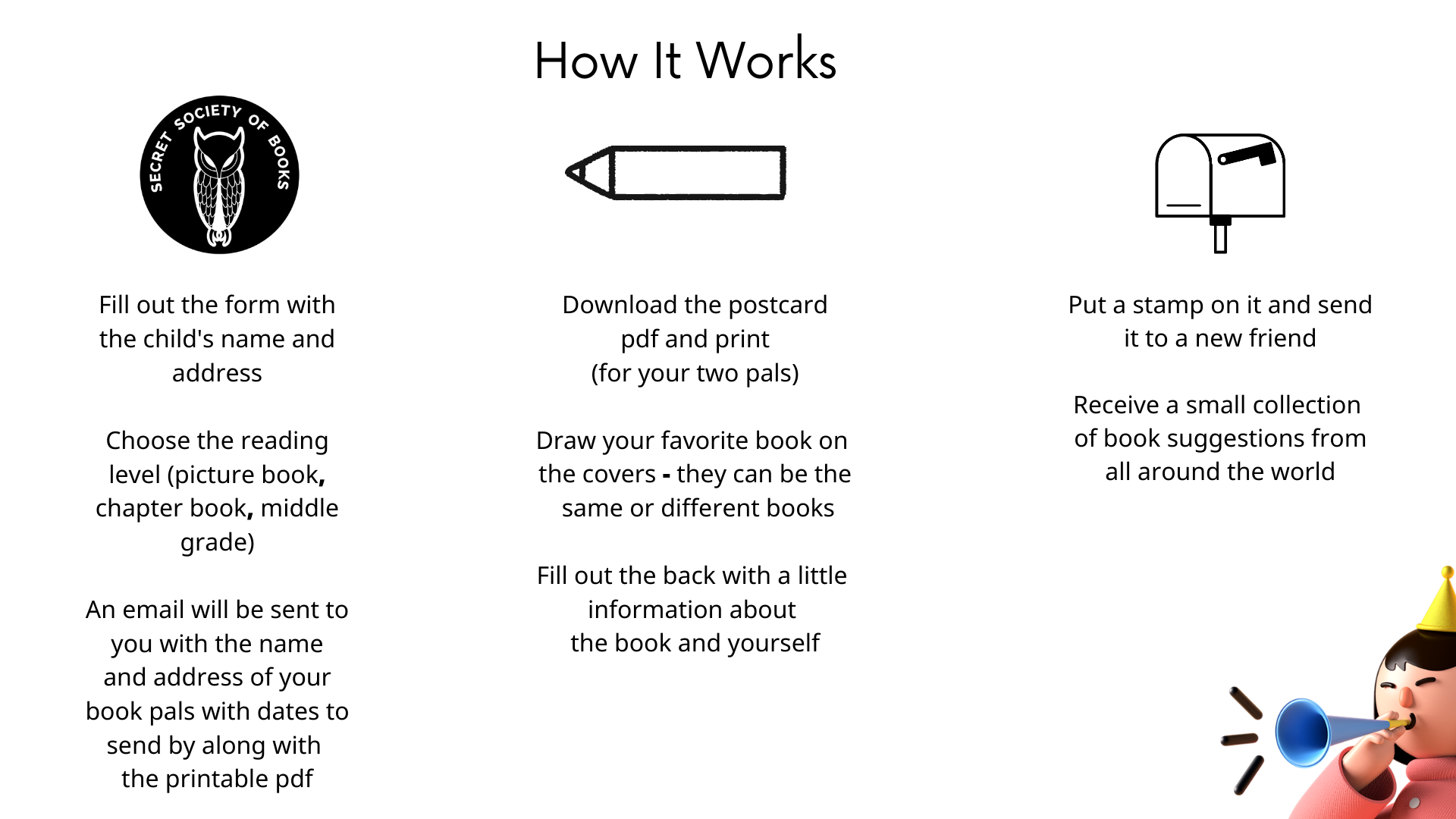 [gravityform id="6″ title="true" description="true"]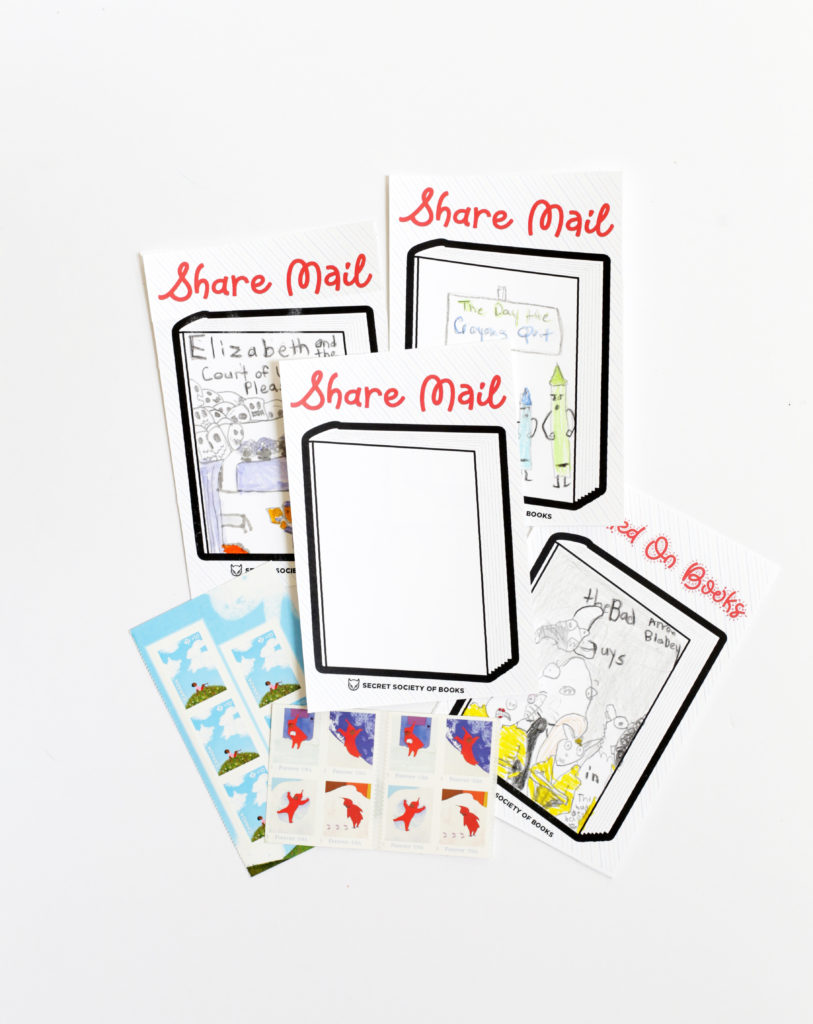 I'm going to keep this going as long as kids sign up for it!  Each month there will be another round with a new prompt. You can opt-out anytime.
(opening image by Scott Campbell from Hug Machine)